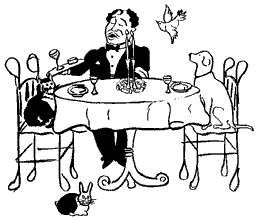 "We Cater to Your Pets' Needs"
Victorian Square
438 Route 513
Califon, NJ 07830
908.832.0533
On the web at www.petspetspets.com
Like us on Facebook at www.facebook.com/pppcalifon
Hours:
Monday-Friday 9:30am-7pm
Saturday 9:30am-5pm
Sunday 9:30am-12:30pm
With over 37 years of professional pet supply experience, we have the knowledge and know how to find the best products available to help you care for your pets.
Specializing in supplies for your dogs and cats, our carefully selected product line is chosen to help you provide better care for all of your pets.
From the finest pet foods available…to our extraordinary selection of natural and holistic products, Pets Pets Pets is the one-stop shopping place for your pet supplies…including products for birds, both domestic and wild, aquarium fish, garden ponds, reptiles, and small animals.
Come in and see for yourself…your special pet deserves the very best!
We offer a truly special shopping experience for you and the whole family...and your pets are always welcome!
We offer UPS shipping services, no need to print a shipping label, our UPS worldwide system does it all for you. We also accept RS and ARS labeled parcels for a modest fee.

Print Friendly